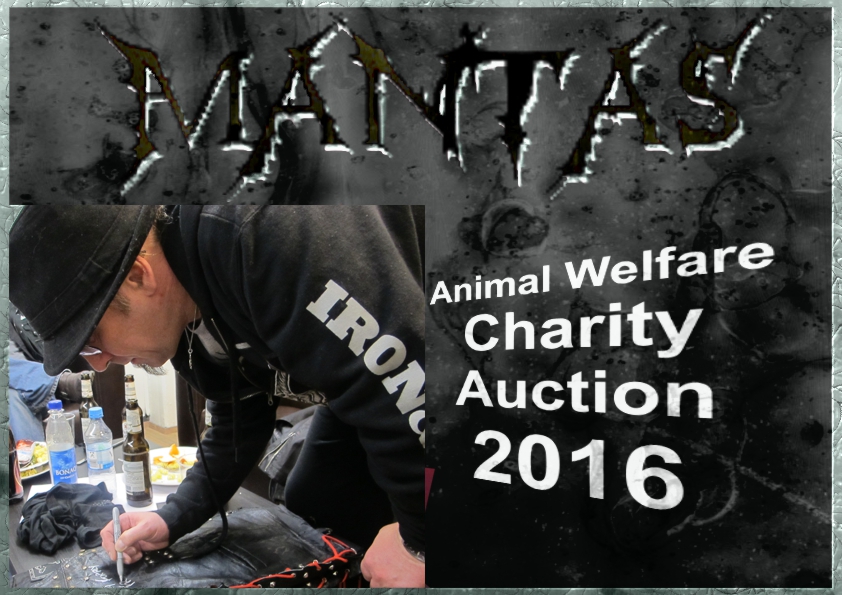 Up for auction is the onstage jacket worn by MANTAS, most recently at the Metal Assault Festival in Germany.
The jacket was autographed by MANTAS right after the VENOM Inc concert at Metal Assault on the 30th January 2016. At the bottom of this page there is photos of the actual signing.
All proceeds from this auction will be donated to Susy Utzinger Stifftung Für Tierschutz (
website
), an animal welfare charity in Switzerland.
Here are some words from MANTAS:
Alright my friends, here is another chance to help those who cant really help themselves. Everyone who knows me knows that this is something very close to my heart so dig deep and get bidding to help give our little furry friends some comfort and safety. The item you are bidding on has been worn by me at a multitude of M:PIRE OF EVIL and VENOM INC shows. The last show was the Metal Assault Festival in Germany and it was autographed in the dressing room immediately after the show. The winning bidder will also receive a personal message of thanks from me and the chance to meet me backstage at the show of their choice. Good luck and happy bidding . . lets make a difference.
MAXIMUM RESPECT.
Jeff.
So there you have it – get bidding to try and win this terrific piece of Rock'n'Roll history!
The winning bidder will also get a couple of printed photographs of the actual signing! And we'll throw in some VENOM Inc Flyers and more too!