!! LEGIONS !!
This is YOUR chance to WIN some unique VENOM Inc goodies! The current competition is to win:
!! Set of 3 AUTOGRAPHED
VENOM INC
LAMINATES !!
MANTAS, ABADDON and THE DEMOLITION MAN put their signatures on these laminates on the 21st May 2016, just before they hit the stage at Germany's METALBASH Festival. There was only a few of these printed and autographed, so this will be a rare addition to the collection of one lucky LEGION! The Laminates measure approx. 8cm x 6cm.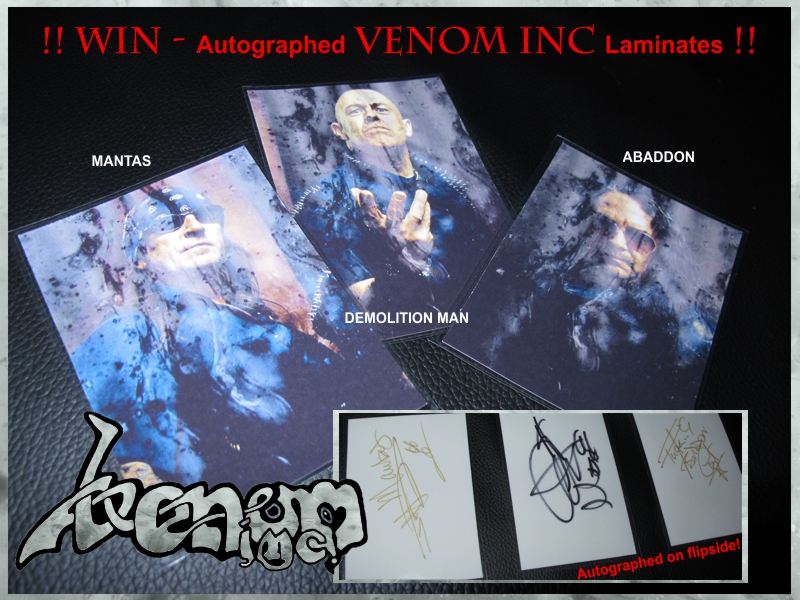 To be in with a chance to win these laminates, simply send an e-mail and include your name and Country. Please type VENOM INC LAMINATES 2016 in the e-mail subject field:
Please note: One entry per person. Winner will be drawn at random.
Competition will end on Sunday 16th of October 2016 at Midnight CET. Good luck!
Competitions archive below: